Welcome to a brief highlight of some of the great things about the 60's - back when gas was 25 cents a gallon, hamburgers were 15 cents and cruising was the thing to do on weekends. Following are just a few events that reflect our time as students at CHS. We hope you enjoy this walk down memory lane and that it will jog your memories of more items that may be shared. Email us with anything you feel we should consider adding!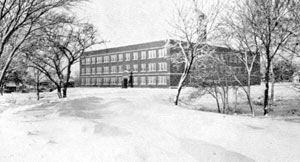 The classes of the 60's (just like all classes before and after) lived in a very exciting and changing decade. We had a new "language" (for a fun list of words that became popular during the sixties and were a headache to our parents, visit cougartown.com/slang.html), fashions (remember mini skirts and Nehru jackets), music (the Beatles, Bob Dylan, The Rollling Stones, The Mamas and the Papas, just to name a few), dances (the mashed potato, twist, watusi and the pony - oh my aching back), and much much more. We will always be remembered as "Baby Boomers". That title is still changing our world today as we retire and start to enjoy our golden years.
Some of the things we've found so far...
LOCAL
The Chillicothe Junior High school opens with the 1967 and 1966 classes as the first 7th and 8th grade classes.
St. Joseph Academy closed its doors in 1969
Park Center Shopping Center opened in 1965
SPORTS
CHS Boys Football teams were Conference Champions in '64, '65, '68 and '69.
CHS Boys Basketball teams were Conference Champions in '60, '65, '67, and '69 and made it to the State Playoffs in '60 and '68.
CHS Boys Golf team were State Qualifiers in '63 and '68. Mike Turner '68 was a Conference Medalist.
CHS Boys Track & Field were Conference Champions '60. Phil Willard '69 was an Indoor State Qualifier in the Pole Vault.
CHS Athlete to the Pro's: John ( Butch) Davis: All State Running Back '64 and '65, All American (Senior Year) '66. Chose MU, played 3 years. His Senior year, he was elected to go to the College All-Star Senior Bowl. In 1970, Butch signed with the Chicago Bears and then moved on to get together with his former College Coach, Dan Divine at Green Bay. He retired early, due to injuries.
For more information, visit www.chshornets.com.
ENTERTAINMENT
The Krazy Kats and Eric & the Norsemen were the bands to dance to at either the American Legion Hall, Airlane Ballroom or even the Rock Barn at Trenton, where there was never an altercation with the locals.
The local movie "High School Caesar" was filmed in and around Chillicothe, using local 60's talent Judy (Vogelsang) Shaffer, Ken Vanlandingham, and many appearance parts of the classes of 1960, 61, 62 and 63. The movie may be seen currently on YouTube and is available on DVD.
Every 60's Song (compiled by Jerry Englert, Class of '69) - Click here.

Other History Resources...
Livingston County History - 1960s through the 1980s -
www.livingstoncountylibrary.org/History/County/1981/1981lc1960.htm
C-T Archives - http://chillicothe.newspaperarchive.com

Sports of the 1960's... www.chshornets.com - Click on "Records" to view the past records for any CHS sport - Website designed and maintained by KCHI's own Sport's Director, Randy Dean
Jerry Litton - http://www.grandrivertech.org/Litton/lhistory.htm
OLD CHS Demolition News...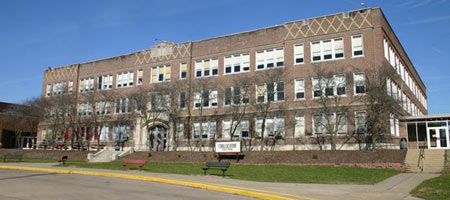 C-T Photo/Laura Schuler